All of the King Edward Community Centre rooms are available for hire by the hour at competitive rates.
The charges for each room vary depending on whether the hirer is a group affiliated to the King Edward Community Centre, who typically rent out the rooms on a regular and repeated basis, or is an occasional or even a one off hirer.
For full details of room rates and availability, please contact the Centre, we are always pleased to hear from you.
The Hall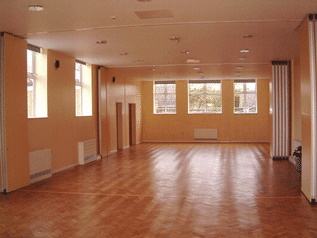 The Hall is our largest room and it runs the complete length of the building and can be separated into 3 distinct areas by means of sliding room dividers.
This is an ideal space for private functions and parties, and has a double door connection to the foyer area.
Room 1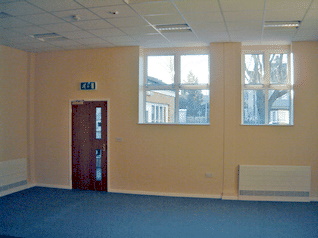 This room is very flexible in its usage; almost identical in size to Room 2, this space can be utilised by groups of up to 40 people.
It can be used as an empty space for keep fit groups or yoga meetings, or tables / chairs can be laid out to facilitate meetings of any type.
Room 2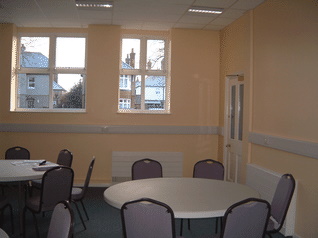 This room is used to host meetings and conferences. Depending on the furniture layout employed, it can comfortably accommodate up to 30 people.
The layout of the room can be easily varied taking your needs into account to provide the layout that best suits your needs. Just tell us your preferences and we'll configure it for your needs.
The Kitchen / Foyer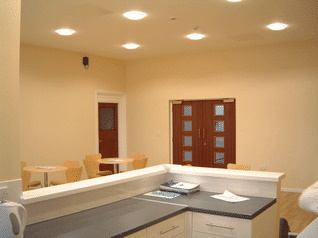 A modern kitchen with seating and a comfortable area where people can relax and enjoy a chat before and after their centre activities. This area is also useful for Parents waiting for their children to finish one of the groups catered for at the Centre.
The Foyer and Kitchen can be rented out to user groups and for private hire. The centre can provide additional Urns, cups and saucers to groups using the Centre, in their hired room should the need arise.
On some occasions the kitchen is staffed to provide drinks and snacks (Cinema nights for example), but usually these facilities are available on a D.I.Y. basis to all user groups.
Annexe Room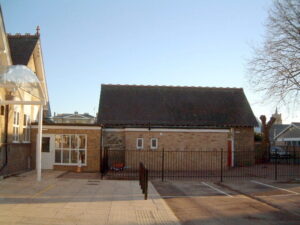 The Annexe Room adjoins the main King Edward Community Centre building, but is a stand-alone facility and can be used for any number of activities. This room can comfortably accommodate up to 60 seated people, making it the ideal venue for the Chatteris Community Cinema.
The Annexe Is currently hired out 5 days a week to Peter Pan Pre School, Mondays to Fridays 9am to 4.30pm, during term time only.
One of the main advantages for groups hiring the Annexe is its separation from the main building. It therefore provides its own discrete environment, while at the same time being a few steps away from the facilities provided by the main Centre building.
Please note the play area attached to the Annexe is not available for hire.